Curso de Nutrición Ayurveda
Organizer
Alimmentes
Esta sabiduría milenaria considera alimento a todo lo que entra por los sentidos, no sólo a lo que llevamos a la boca. A su vez nuestra salud depende de lo que somos capaces de digerir; entonces conocerte en profundidad y optimizar tus hábitos alimentarios será posible con esta mirada 360. Contemplar la época del año, tu edad, las horas del día garantiza que en poco tiempo logres una verdadera transformación en la que el/la protagonista seas vos.
Este curso busca acercar el Ayurveda a todo el mundo. Desde un concepto simple y práctico, pero que realmente produzca un verdadero cambio.
Este curso plantea una mirada desde el aquí y ahora. Una visión desde la realidad actual, para integrarlo a tu vida gradualmente, y no de forma estricta.
¿QUÉ APRENDERÁS EN ESTE CURSO?
Conocerás las generalidades del Ayurveda y el impacto que puede tener en tu vida.
Diseñarás tus propias rutinas saludables según tu esencia.
Aprenderás recetas básicas del Ayurveda fáciles y prácticas.
Prepararás tu propio botiquín herbal con recetas de cosmética natural.
Experimentarás ejercicios de respiración que te quitarán tensiones y mejorarán tu salud.
Sabrás detectar los desequilibrios de tu cuerpo y tu mente, y las técnicas para equilibrarte.
AUDIOLIBRO MEDITACIONES PARA AQUIETAR LA MENTE ¡DE REGALO!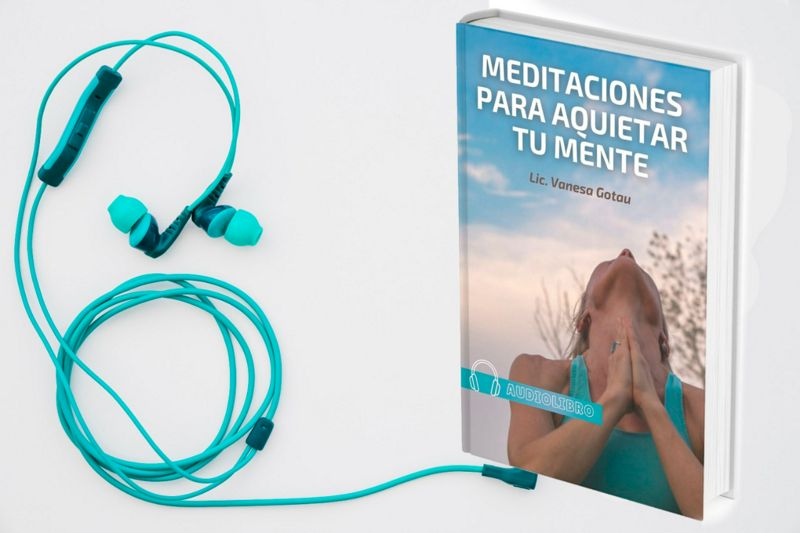 Lo recibís por mail en formato mp3 para descargar y escuchar en cualquier dispositivo.
Y si no usas reproductores de mp3, también lo encontrarás en formato video en la web, para escucharlos solo con conexión a internet.
Lecturers
Lic. María Vanesa Gottau
Universidad de Buenos Aires
Description
Un curso con contenidos claros, accesibles y completos con una guía práctica y teórica en la que cual poder acudir cuantas veces se necesite en forma rápida y sencilla.
María Vanesa Gottau
Nutricionista
Universidad de Buenos Aires - MN 3089 MP 362
Especialista en Nutrición Ayurveda
Instructora Ashtanga Vinyasa Yoga Yoga Allience Internacional (India)
Instructora universitaria de Yoga y Ayurveda
Docente y tutora de Seminarios presenciales y virtuales de Nutrición Ayurveda
Disertante en Charlas de Nutrición Ayurveda en numerosas Escuelas de Yoga
Especialidades o Formación Profesional:
Curso Bianual de Medicina Ayurveda Universidad Maimónides, curso intensivo de Nutrición Ayurveda Escuela Espacio Om, Instructorado universitario de Yoga y Ayurveda(Universidad Maimónides, Curso de Postgrado en Fisiopatología , Clínica y Tratamiento de la Obesidad, Escuela de Postgrado, Facultad de Medicina, Universidad de Favaloro, Instructorado de Yoga Ashtanga Baires, formación junto a Philippa Asher Ashtanga Nirvrta Sakleshpur, India.
Target profile
Todas aquellas personas que buscan un cambio definitivo y sostenible en el tiempo, adaptado a su modo de vida. Estudiantes de Nutrición, Medicina y carreras afines; instructores y practicantes de yoga interesados en esta medicina milenaria.
Syllabus
Module 1
15 lecture hours | Start: Julio 1, 2021 | Finish: Diciembre 31, 2021
Subjects:
1- Introducción al Ayurveda Lic. María Vanesa Gottau
2- Conociendo mi esencia Lic. María Vanesa Gottau
3- Unión cuerpo, mente y espíritu Lic. María Vanesa Gottau
4- Agni y Alimentación Lic. María Vanesa Gottau
5- Prácticas corporales, energéticas y alimenticias Lic. María Vanesa Gottau
Academic requirements
No es necesario tener conocimientos previos en el área.
More Information?
Fill the following form and a sales manager will be in touch with you to bring all the information we have about this course / program.